You are going to love this version of Banana Bread and it's made with KetoseSweet with Stevia & Monk fruit perfect when you are watching your sugar intake. To learn more about KetoseSweet and where to find it click on the links below.
2 cups all purpose flour
1 teaspoon Baking soda
¼ teaspoon salt
½ teaspoon pumpkin spice
½ cup butter softened
¾ cup KetoseSweet
2 eggs
2 overripe bananas
½ teaspoon vanilla
Sauce-
1 cup KetoseSweet
4 tablespoons butter
½ tsp rum
Garnish with sliced almonds (optional)
Preheat oven at 350 degrees. Spray with non-stick cooking spray a 9 x 5 loaf pan.
In a mixing bowl mix the first ingredients. In a separate bowl add remaining ingredients and with electric hand held mixer mix until well incorporated add dry ingredients and mix until well incorporated. Pour in loaf pan and bake 55 to 60 minutes.
When banana cake comes out of the oven add sauce ingredients to a small sauce pan on medium heat and whisk until the mixture has turn a caramel color and has thicken. Slice banana cake and drizzle with caramel sauce. Serve while still warm.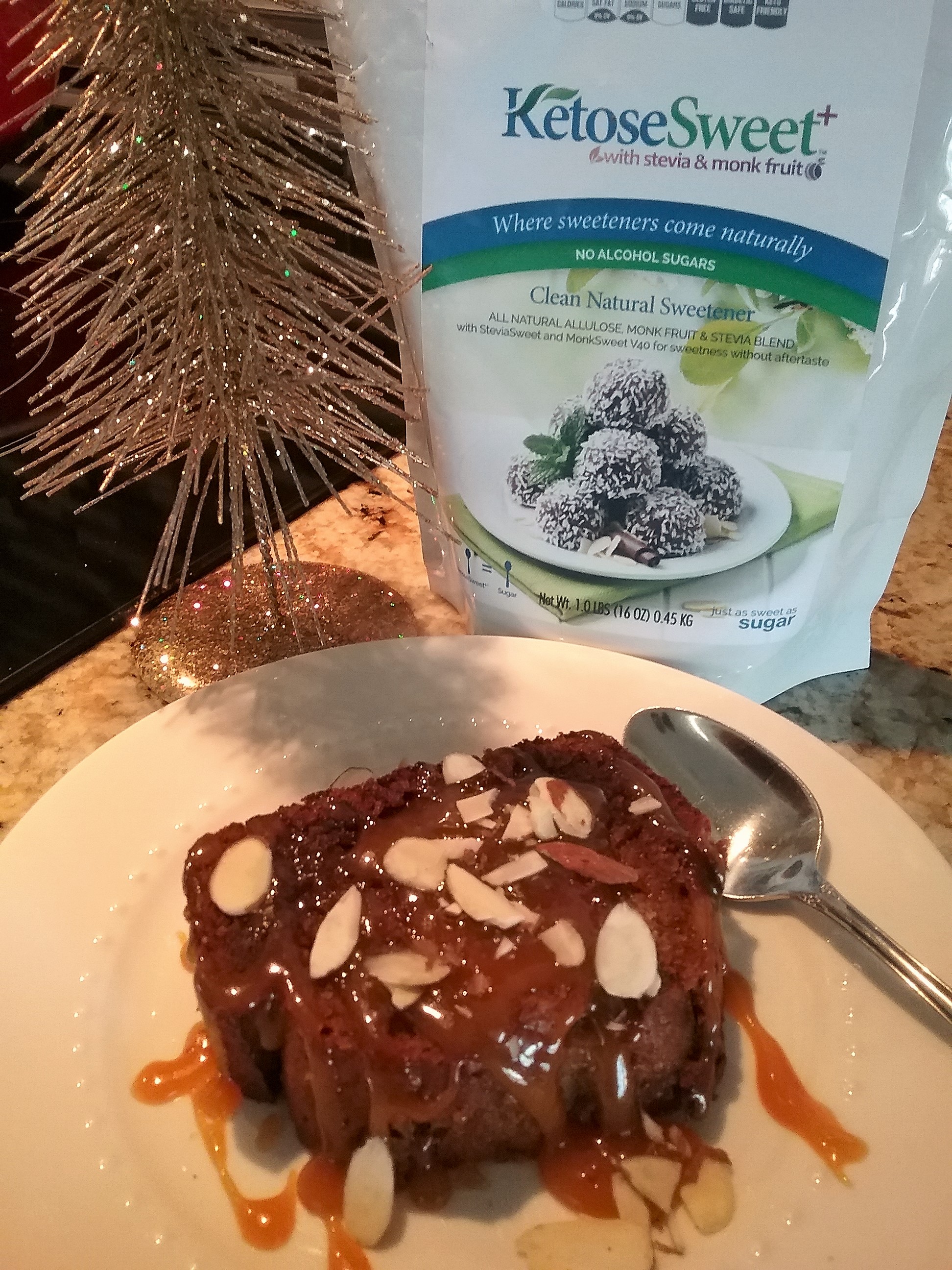 Steviva's social media links in your blog post:
Facebook: https://www.facebook.com/steviva
Twitter: https://twitter.com/steviva
Instagram: https://www.instagram.com/stevivabrands/
Pinterest: https://www.pinterest.com/stevivabrands/