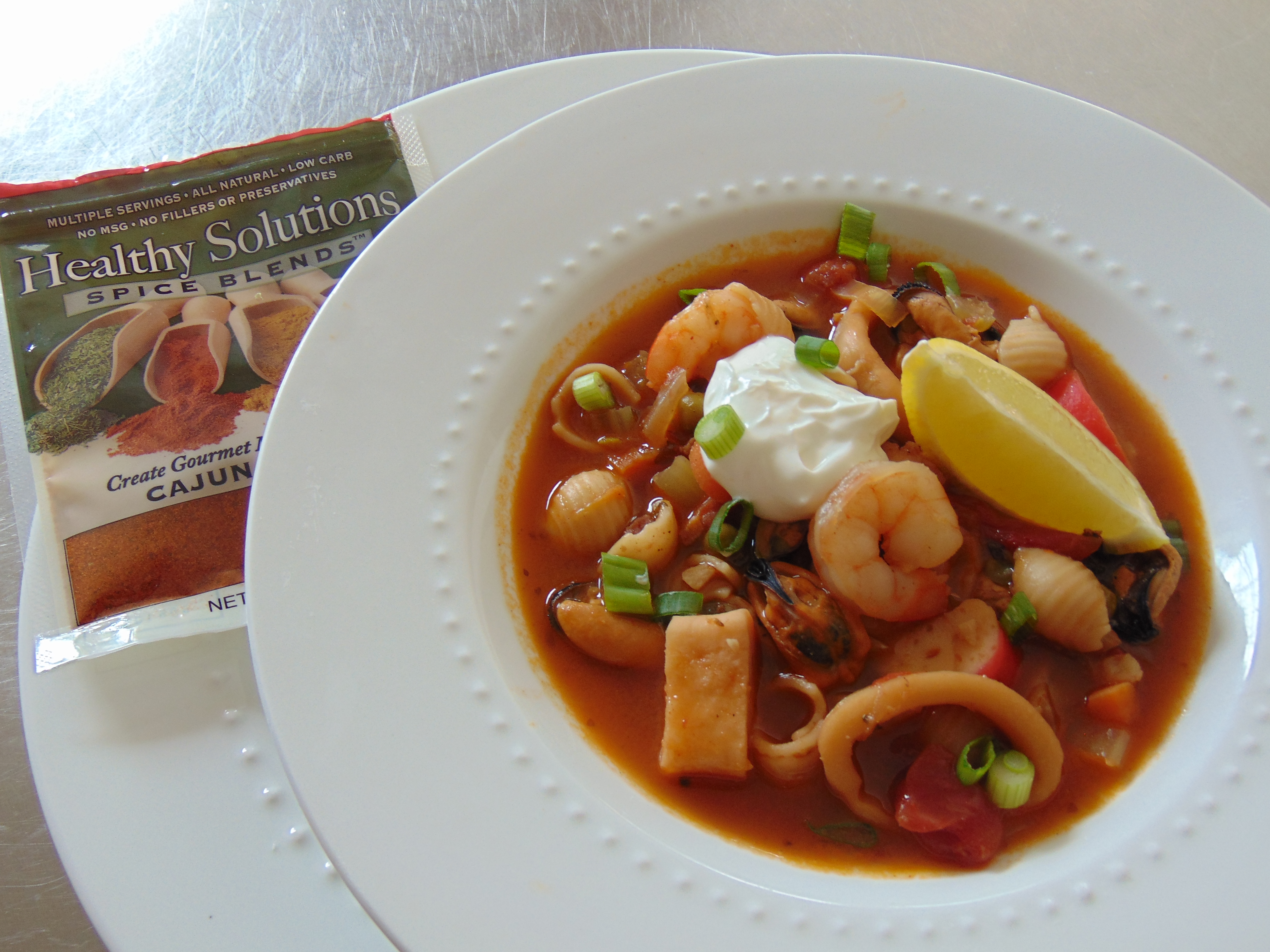 Spicy Cajun Seafood Soup
2 tablespoons extra virgin olive oil
½ cup pancetta diced
½ cup onion chopped
½ cup carrots chopped
1/2 cup celery chopped
2 garlic cloves minced
2 tablespoons cilantro chopped
1 ½ tablespoons healthy Solutions spice blends Cajun Seafood
14.5 can dice tomatoes
½ teaspoon salt
½ cup frozen peas
12 oz. Ale beer
2 teaspoon fish base
2 cups water
32 oz. seafood cooking stock
½ cup small pasta shells
2 pounds seafood mix (raw)
Zest of a lemon
1 lemon cut in 6 wedges
½ cup sour cream
2 green onions chopped
In a large non stick pot on medium high heat add oil and pancetta sauté 2 minutes add onions, carrots and celery sauté 3 minutes add garlic, cilantro spice blend, diced tomatoes, peas, and salt and ale beer. Simmer until liquid reduces by half.
Next in a small bowl mix fish base with warm water until fish base is dissolved. Add the fish broth, seafood stock and pasta shells bring to a boil and cook 5 minutes. Add seafood mix to the soup simmer 3 to 5 minutes until seafood is cooked.
Plate soup with a doll up of sour cream, lemon wedge and sprinkle with green onions.