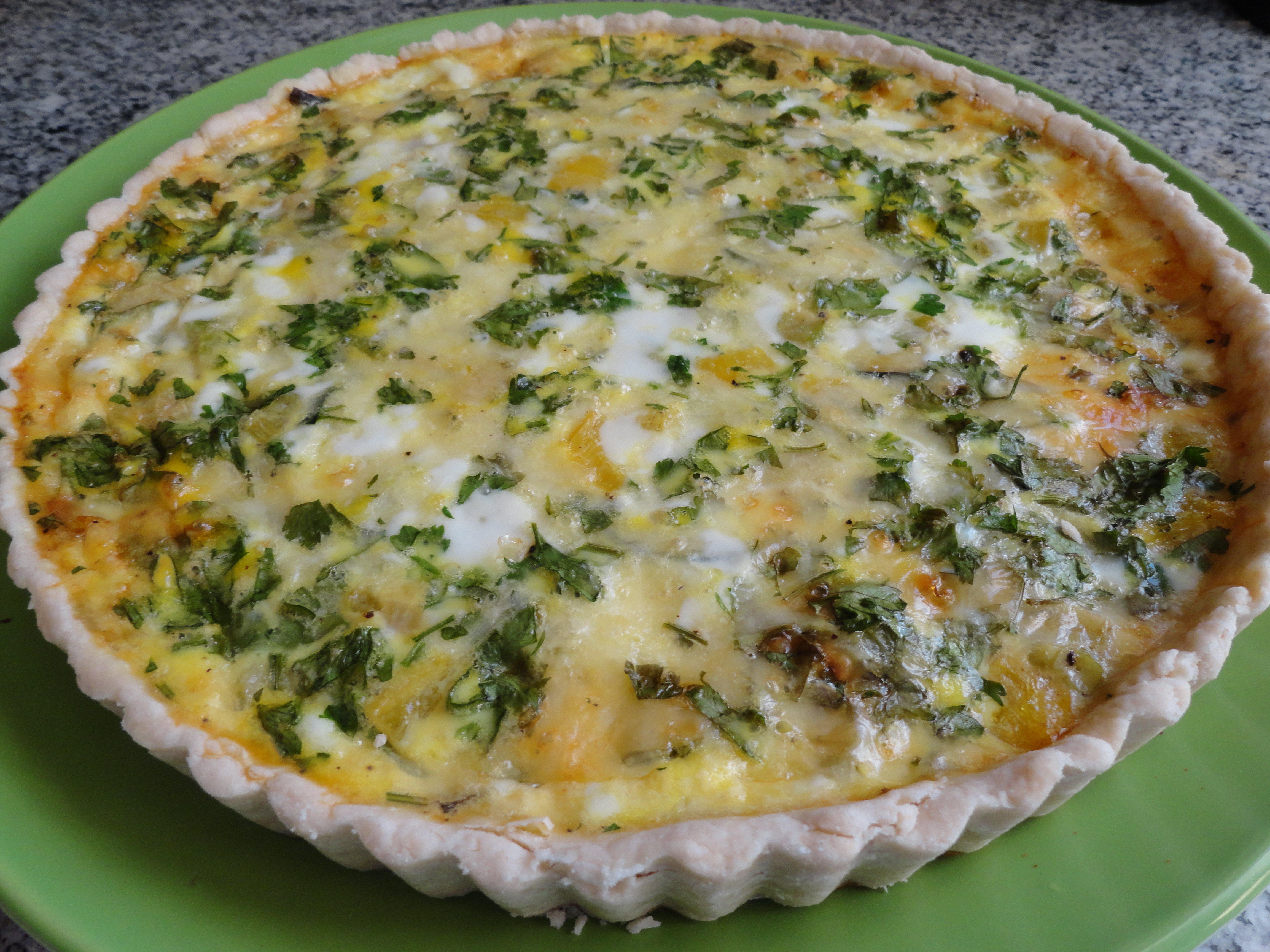 1 prepared pie crust
1 small yellow bell pepper chopped small
3 green onions chopped small
1 tablespoon extra virgin olive oil
8 large eggs
½ cup cream
1 (10oz.) pack frozen chopped spinach thawed and drained
2 tablespoons fresh chopped parsley
1 cup shredded mozzarella cheese or (your favorite)
Preheat oven at 375 degrees. Place pie crust in oven proof pie plate and set aside.
On medium high heat in a frying pan add first three ingredients and cook until vegetable are soft.
In a large mixing bowl add all ingredients and whisk all together well. Pour in pie plate and bake 35 to 40 minutes or until knife is inserted in center of quiche and comes out clean. Bon Appétit!