These are perfect easy to put together and everyone will love them.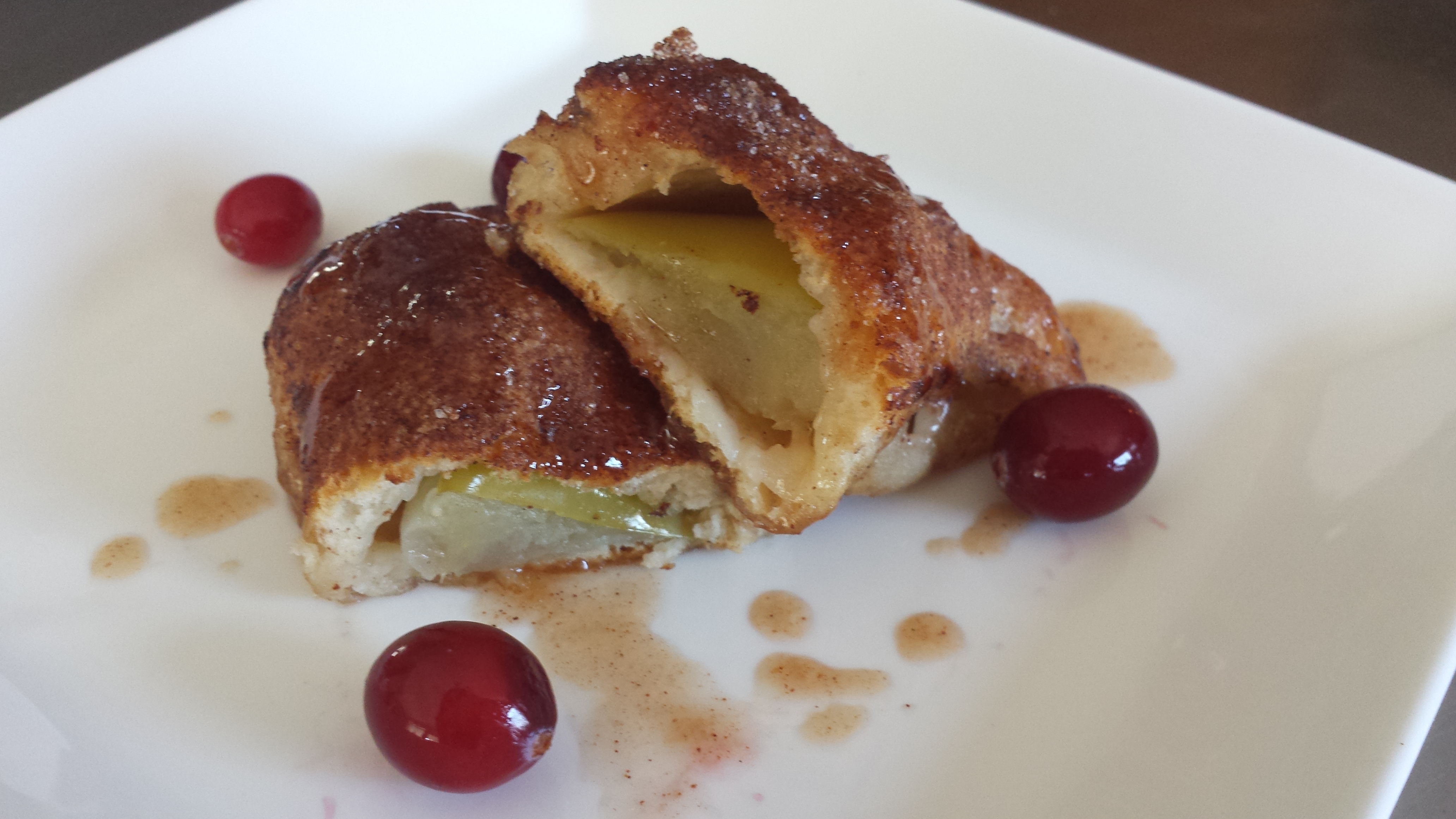 Cranberry Apple Cinnamon Dumplings
2 green apples
1 tablespoon lime juice
1 cup Ocean Spray Ruby Cranberry Juice Drink
4 tablespoons butter
2 tablespoons brown sugar
8 buttermilk biscuits
¼ cup sugar
2 teaspoons cinnamon
Fresh cranberries (optional)
Preheat oven at 375 degrees. Spray with non-stick cooking spray a 9x12x2 pan and set aside
Remove the cores from the apples and cut each apple into 8 equal slices place apple slices in a bowl toss with lime juice to coat well to prevent them from turning brown. Do not peel the apples.
On stove top in a small sauce pan add cranberry juice, butter and brown sugar bring to a simmer and simmer until butter is melted and the sugar has dissolved.
On a clean surface cut each biscuits in half take a piece of the dough and press down to stretch dough big enough to wrap around apple slice press down the dough to seal it well around the apple slice place in greased pan repeat for the remaining 15 arranging them in one layer.
Pour the hot syrup over the dumplings. In a small bowl mix the sugar with the cinnamon and sprinkle over the dumplings. Bake 30 to 35 minutes until golden brown. Serve 2 warm dumplings per person you may also garnish with fresh cranberries.