Happy St-Patrick's day everyone!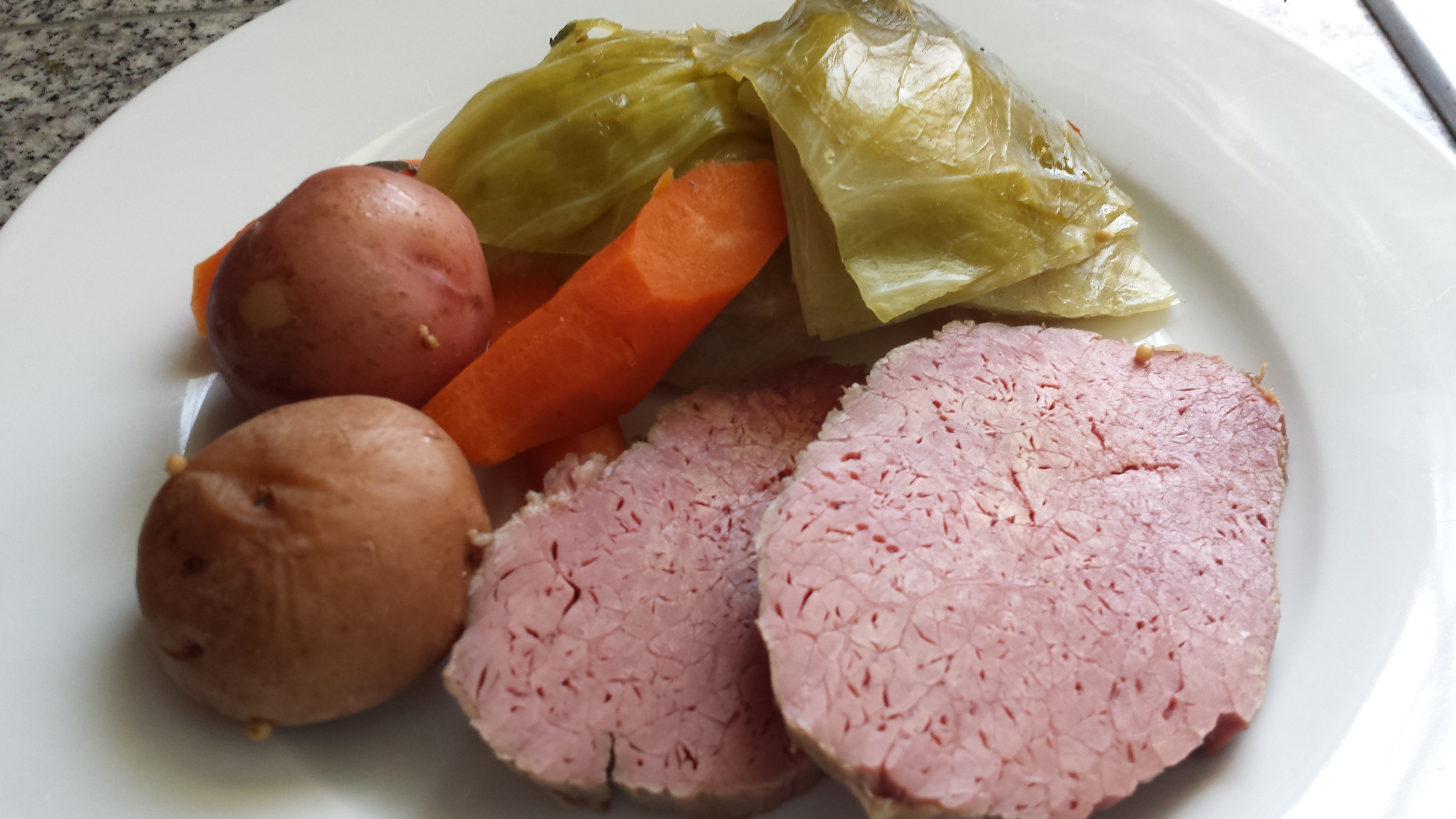 Corned Beef and Cabbage
Serving: 4 to 6
2 pounds corned beef
1 tablespoon pickling spices
3 bay leaves
8 small red potatoes
3 carrots peeled and sliced
1 small cabbage cut in 8 pieces
On stove top in a Dutch oven are large pot add corned beef pickling spices and bay leaves cover with water bring to a slow bowl and reduced to simmer and cook 2 hours. Add potatoes and carrots bring back to a slow boil and cook 10 minutes add cabbage and cook until vegetables are tender when inserted with a sharp knife. Drain let rest covered 10 minutes.