Spring will be here in just a few weeks and we start grilling and having outdoor cookouts and fish fry where we need tons of side dishes to go with our feast! I looked in my pantry and notice I had all kinds of beans so I decided to play around with them and came up with not only a super easy combo but super delicious baked beans. I had mine as a side with my fried fish it was superb! Try this recipe out for your next cookout you are going to love them!!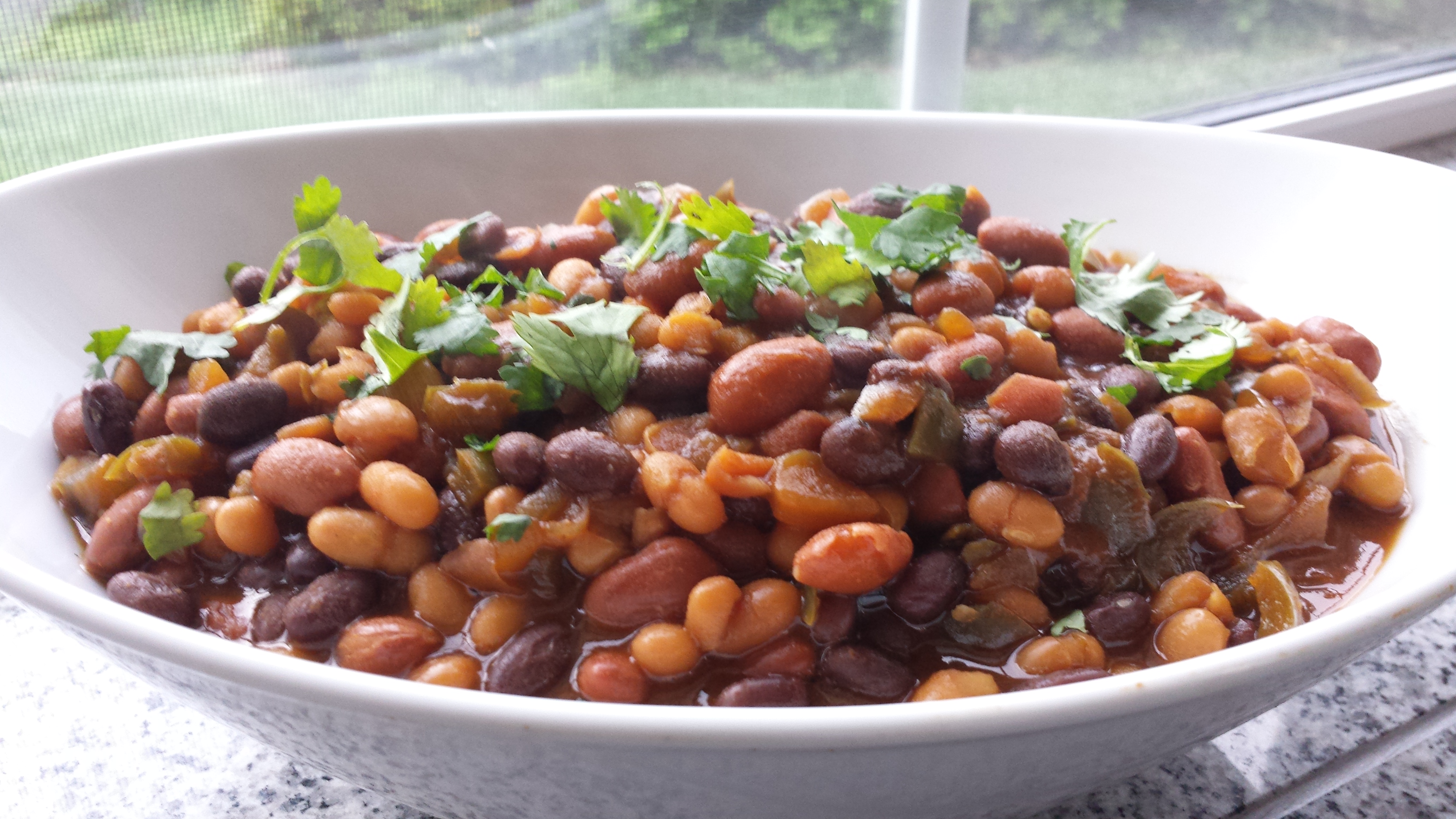 1 tablespoon extra virgin olive oil
½ cup Spanish onion diced small
1 green bell pepper diced small
15 oz. can Goya Pinto beans in sauce prepared
With olive oil, cilantro and tomato
15 .5 oz can black beans drained
15.5 oz can navy beans drained
1/3 cup molasses
1/3 cup ketchup
1 tablespoon yellow mustard
In a non-stick frying pan add olive oil, onions and green pepper sauté on medium heat just until the vegetables are tender do no brown them.
In a 3 qt. slow cooker add all ingredients mix well and cook on low 5 hours.