This week it's all about turkey! Roasted turkey fried turkey and smoked turkey! We are trying to go a little bit healthier in my house for the holiday feasts. Having said that why not just buy the turkey breast all white meat much leaner. So I came up with the perfect combo for a rub using our fresh local grown oranges and ancho chili for a little kick and three fresh herbs. Let me tell you it's fantastic I gave myself a pat on the back with this one and so moist and juicy it melts in your mouth.
After turkey roasted for an 1 hour brush the rub on.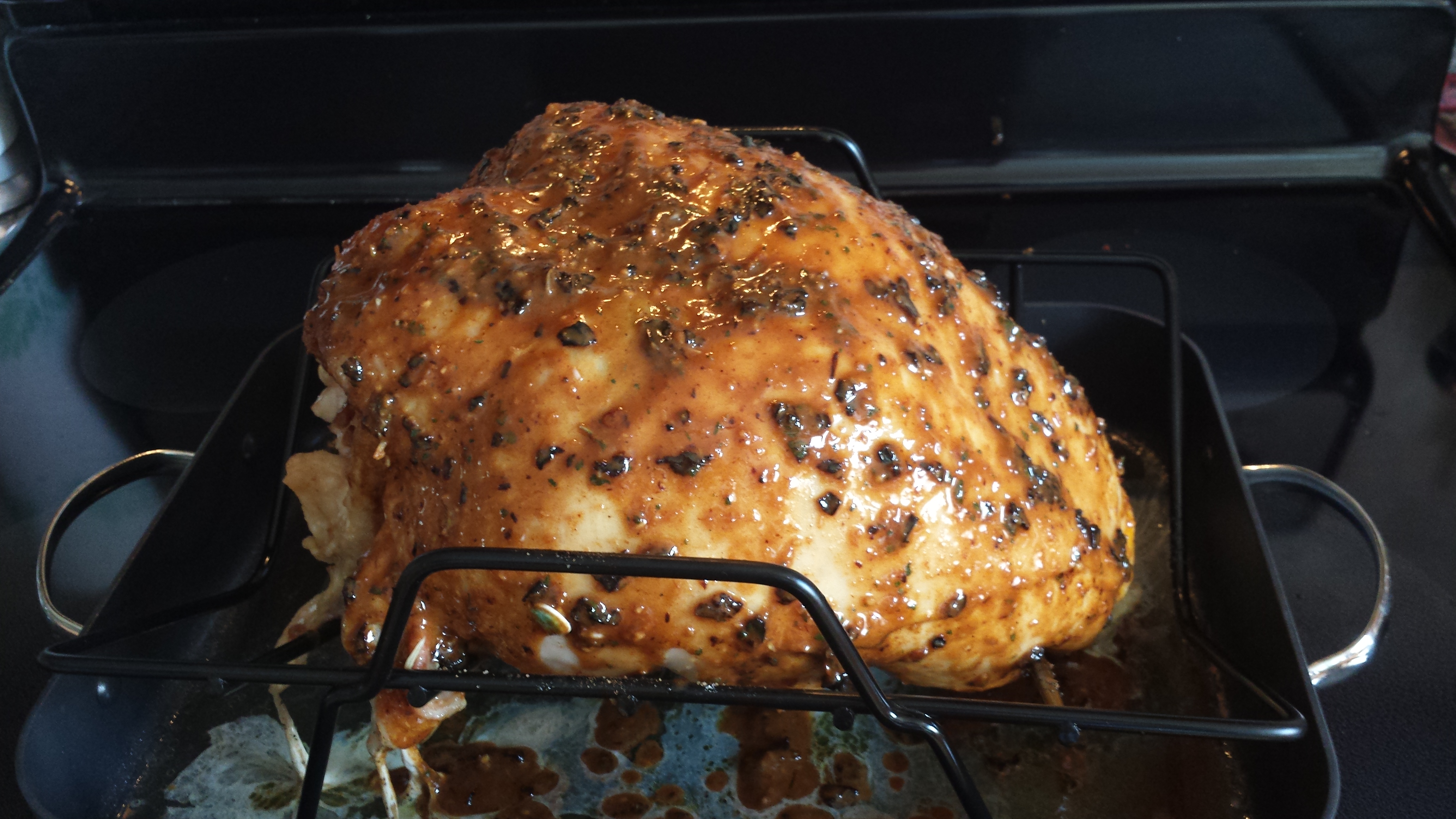 Perfectly roasted let it rest for 20 minutes.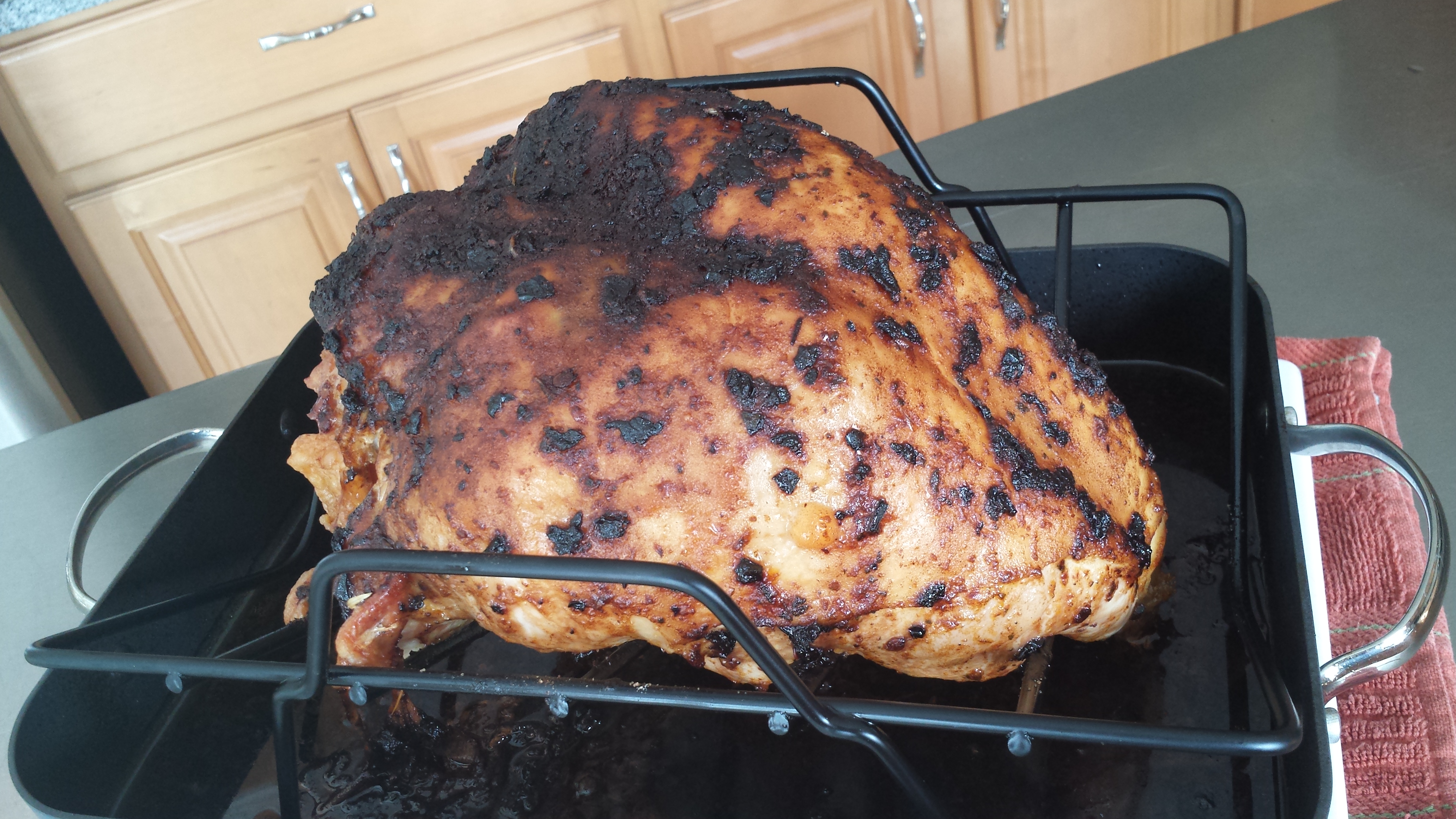 Pull out the citrus wedges and add additional rosemary to the sliced turkey for a colorful presentation.


Ancho Chili Citrus Rub Turkey Breast
1(6 to 7 pound) Turkey breast
2 oranges quartered plus juice of 1 orange to equal 1 tablespoon
1 rosemary clipping
4 basil leaves
1 fresh oregano clipping
1 large ancho chili pod mild
½ cup olive oil plus 2 tablespoons
3 garlic cloves
2 tablespoons red wine vinegar
1 teaspoon sea salt
1 teaspoon paprika
½ teaspoon pepper
Preheat oven at 325 degrees. Rinse turkey breast well and pat dry with paper towels. Stuffed cavity of breast with orange pieces, rosemary, basil leaves and oregano.
Brush turkey breast with 2 tablespoons olive oil. Place turkey breast in a roasting pan on a rack. Put about ½ inch of water in the pan. Place in oven.
Place Ancho chili pod in a bowl of hot water for 10 minutes to softened the chili. Remove seeds and roughly chopped the chili.
Add to a food processor the chili, remaining olive oil, garlic cloves, red wine vinegar, and juice of 1 orange, seas salt, paprika and pepper. Pulse until forms a thick sauce.
After turkey has cooked for 1 hour remove from oven and cover with chili sauce using a brush. Return to turkey breast to oven and bake an additional 1 hour 45 minutes to 2 hours or according to package instructions.
Remove from oven place a loose piece of aluminum foil on top of turkey breast let rest 20 minutes before slicing.