This is perfect for you all that are watching your sugar intake It's made with stevia and Monk fruit. Enjoy! To learn more about KetoseSweet see the links below, I absolutely love it!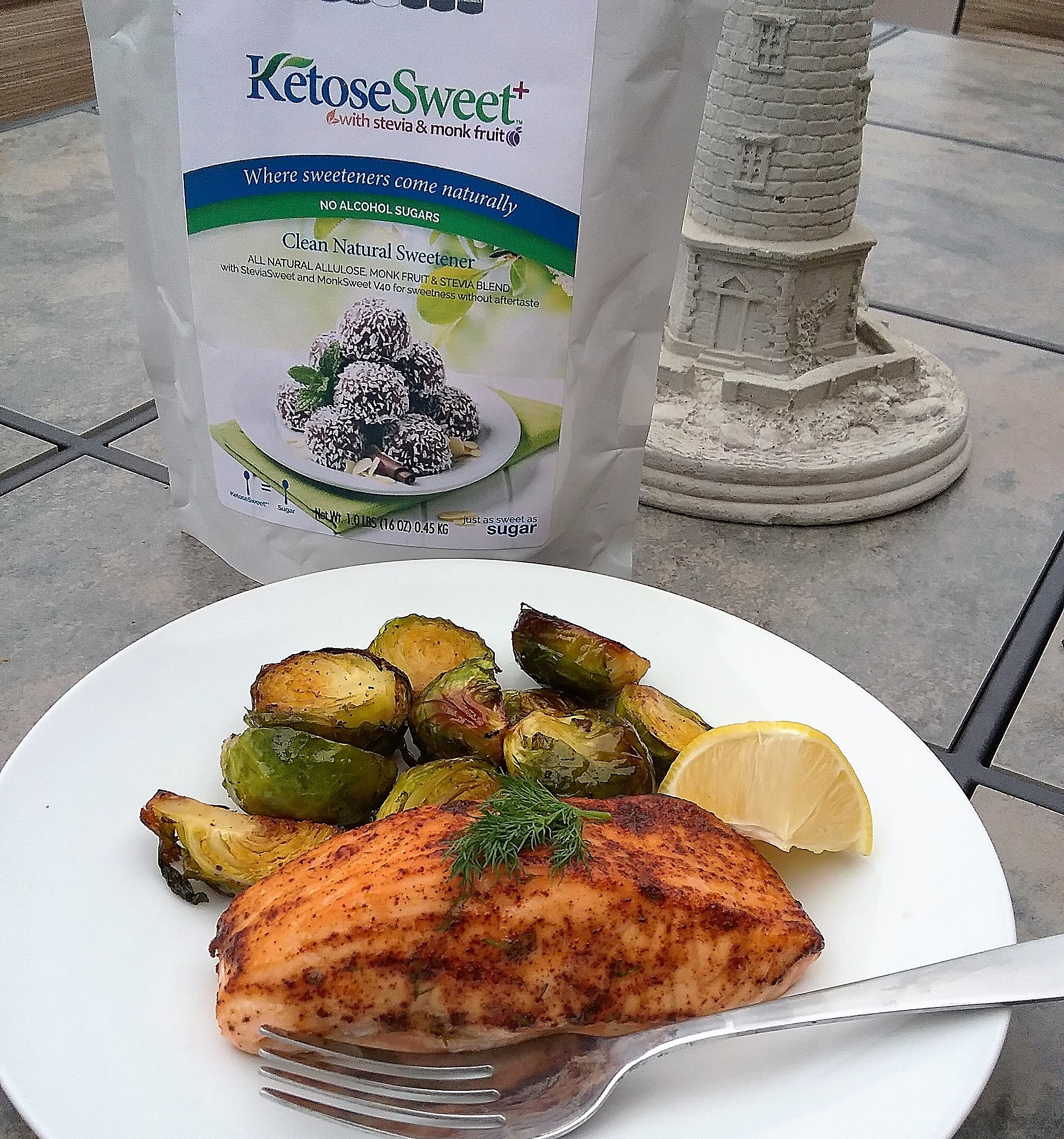 16 ounces Salmon skinless filet
1 teaspoon sea salt
Glaze-
1 tablespoon KetoseSweet
1 tablespoon Dijon mustard
1 teaspoon chili powder
1 teaspoon fresh dill chopped fine
1 teaspoon water
Turn oven on broil placing the oven top rack in the second spot of the oven. Spray with non-stick cooking spray a baking dish.
Cut the salmon filet into 4 equal portions. Season Salmon with sea salt and place in baking dish.
In a small mixing bowl whisk together remaining ingredients brush top and sides of the salmon portion with glaze. Broil in oven 5 to 7 minutes.
Facebook: https://www.facebook.com/steviva
Twitter: https://twitter.com/steviva
Instagram: https://www.instagram.com/stevivabrands/
Pinterest: https://www.pinterest.com/stevivabrands/