I was super excited to be asked to create recipes with this Natural Rare Sugar Sweetener a healthier sugar! I have to say I'm very pleased with the results! Here is one of the recipes below I created using the product. More to follow in the next couple of weeks.
Cinnamon Rum & Red Grapes Clafoutis-
Cinnamon Rum & Red Grapes Cafloutis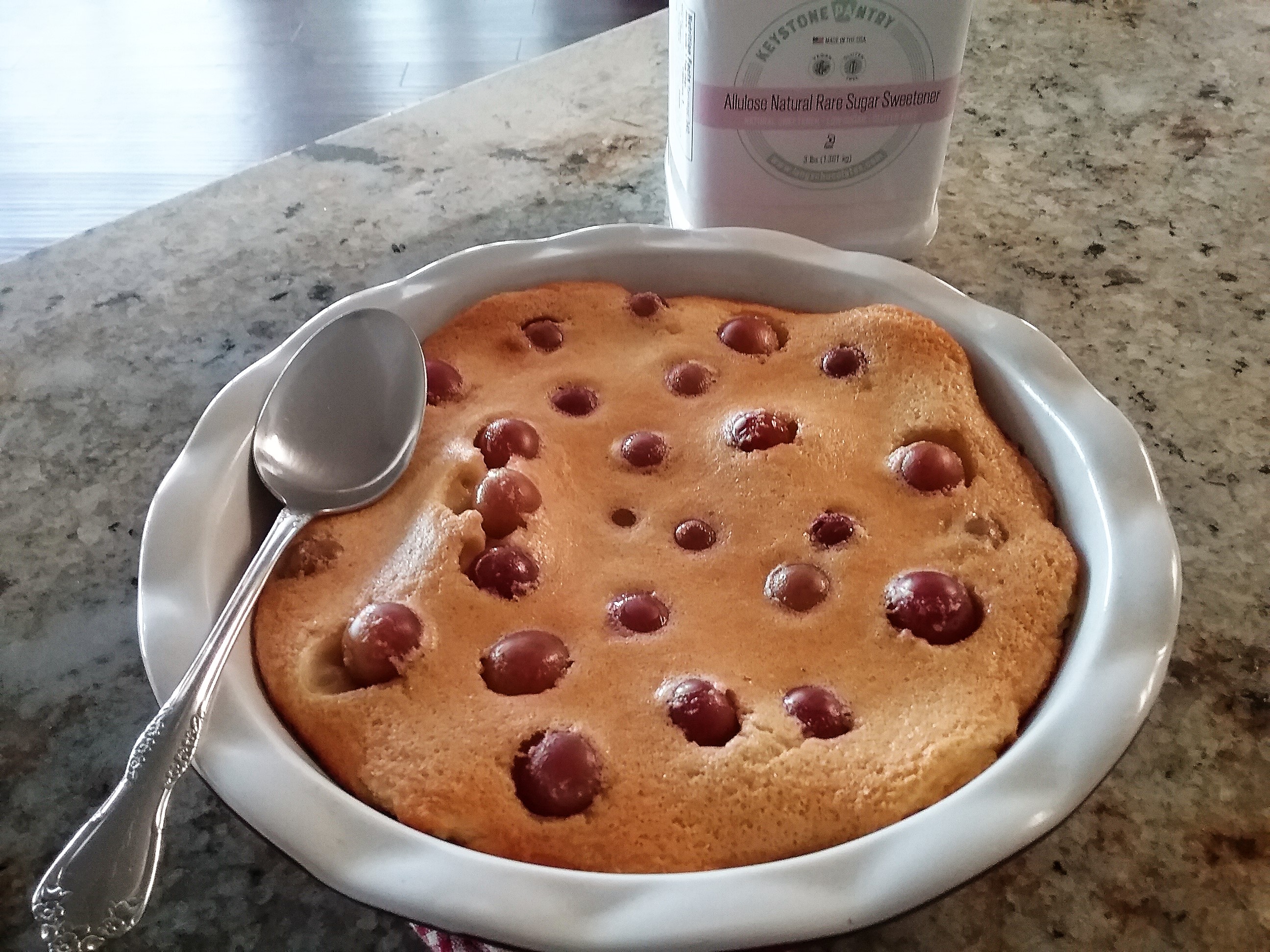 Serves: 4 to 5 Prep time: 10 minutes Cook: 35 to 40 minutes
1 cup half & half
3 eggs
½ cup Allulose Natural Rare Sugar sweetener
2 tablespoons butter melted
½ cup flour
1 teaspoon rum extract
¼ teaspoon cinnamon
1 cup red grapes (you may substitute with green grapes)
Preheat oven at 325 degrees. Spray a pie plate with butter flavor non-stick cooking spray.
In a blender add all of the ingredients and blend until you have a smooth batter. Pour batter in pie plate add the grapes and bake for 35 to 40 minutes until a light golden brown color.
Serve immediately.
You can find this rare natural sugar sweetener at: https://www.langschocolates.com/keystone-pantry/
as well
Website: https://www.langschocolates.com/
Facebook: https://www.facebook.com/langschocolates/
Instagram: https://www.instagram.com/langschocolates/